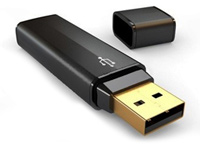 Jump drive also known as USB flash drive, is portable USB storage device which is used to store files. Jump drive is replacement to previously used data storage devices like floppy disk and compact disk. Jump drive is much smaller, faster and hold large amount of data than the previously portable data storage devices. Jump drive allows you to store, transfer and carry files from one computer system to another. Jump drive is available in different capacity like 4 GB, 8 GB, 16 GB and 32 GB.
Jump Drive Recovery:
USB drive data recovery software is fully capable to recover your deleted MS word files, photos, pictures, mp3/mp4 files, folders, audios, videos and other precious data from various kinds of USB drive. USB drive files recovery program restores your entire lost data from corrupted, formatted or virus infected USB drive of any capacity.
USB drive recovery software allows you to view your lost files (from USB flash drive) before their final recovery. USB drive file restore program provides fast recovery of your lost data.